There was a strong turnout from the Cambridge business community to support the dinner which was attended by over 200 guests. The event was to mark the centenary of the expedition as well as to introduce an expedition planned by a number of Cambridge business people for November 2015 to commemorate the anniversary.
The money raised from the dinner will go towards the cost of creating a digital archive of the historical papers from members of the Endurance expedition which are to be held at The Scott Polar Research Institute in Cambridge. They include journals of Sir James Wordie, the chief scientist of the original Shackleton expedition and Master of St Jonh's College from 1952 - 1959.
Tim Holmes of Endurance Estates who is taking part in the expedition said "Besides honouring heroes of the past, the event helped highlight some of Shackleton's leadership lessons, which are still relevant to today's business managers. We are also delighted by the generous support of the business community in helping us to preserve part of the heroic age od polar exploration. In this digital age it is important that those early records are easily accessible to those studying polar science, history and climate change".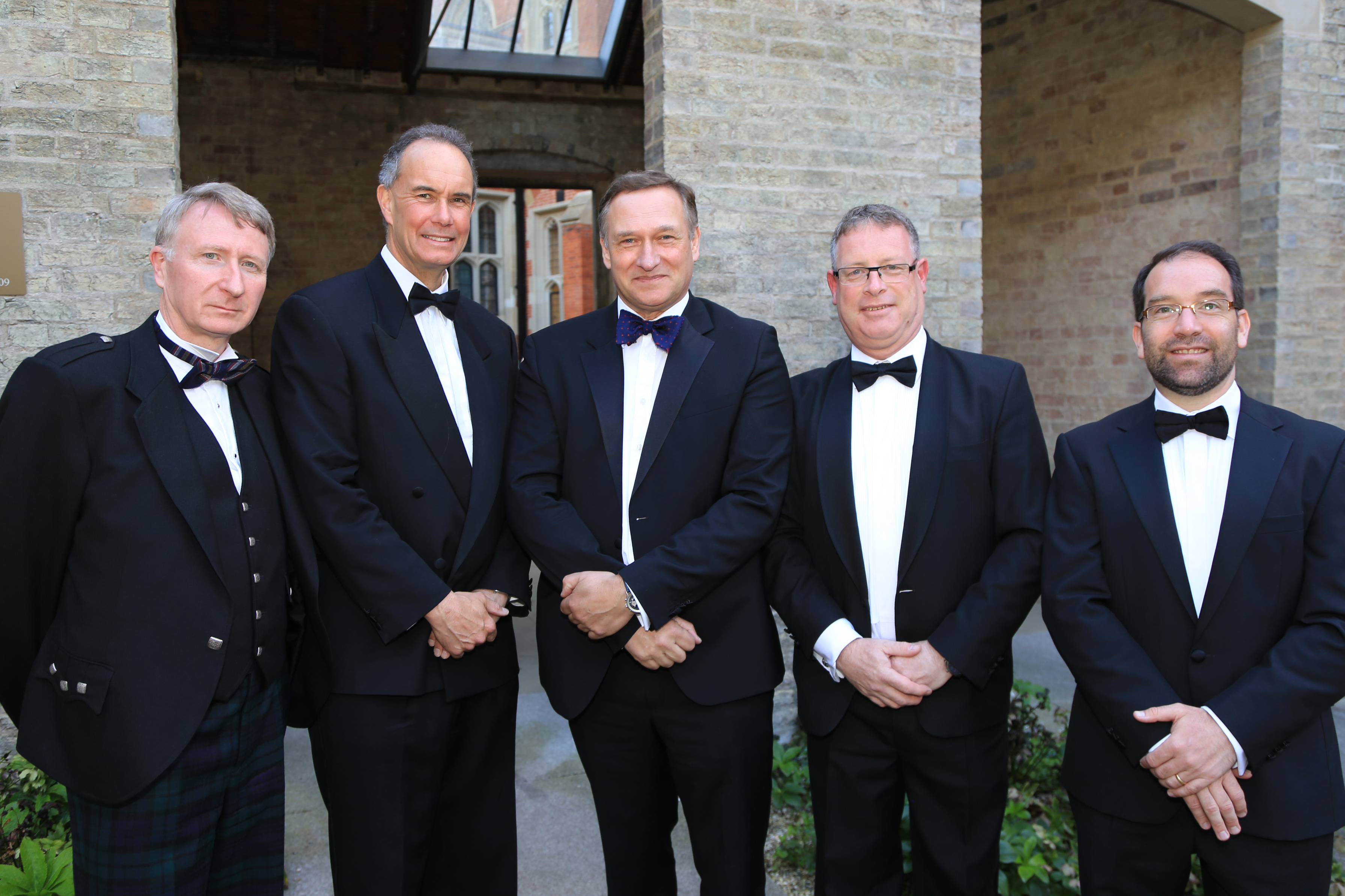 Photo from left: David Henry (Savills), Tim Holmes (Endurance Estates), David Hempleman-Adams (Explorer), Garth Hanlon (Savills) and Duncan Jenkins (Endurance Estates).